Professional Roofing Installation Contractors – El Paso TX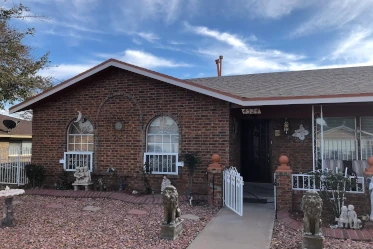 Proper roof installation and replacement not only plays an important role in the overall health of your home but adds value and curb appeal to the property. Without roofing, the interior and exterior of your home can be compromised to weather elements such as rain and heat, which will ultimately cost more money in the future due to repairs.
Why take a chance on having your roof installed incorrectly with cheap materials and questionable procedures? At A&M Roofing El Paso, we take pride in our work to ensure that you'll love the look of your new roof and have the peace of mind that it's made to last for decades to come.
Quality Work/Quality Materials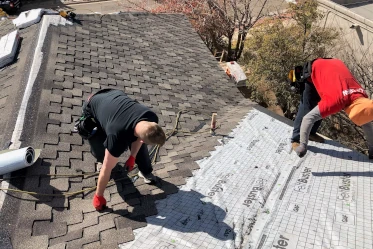 When it comes to protecting your home and family, A&M Home Services has you covered. We only use the highest quality GAF roofing materials and shingles that are the number one choice of roofing contractors around the country. Uniquely designed and engineered, GAF uses Advanced Protection Technology that has several advantages, such as durability, malleability, and resistance to wind and fire. Defend your property from the Texas elements by contacting A&M Home Services today.
Our Process
We operate in the most convenient and professional manner that will make the roofing installation process as painless as possible. When you call A&M Home Services of El Paso, Texas, one of our experienced, qualified technicians will arrive at your property to provide a free estimate and will give you a better understanding of what will be done. Then, once a starting date is specified, our team of local roofing professionals will arrive on time to carry out the roofing installation. Don't hesitate any longer and protect your number one asset by hiring A&M Roofing El Paso.
Our Team at A&M Home Services provides home and business owners with professional roofing services in El Paso and the surrounding cities. Get in touch to get a quote on roof replacement, installation, or other roofing related issues.
Roof Installation For New Construction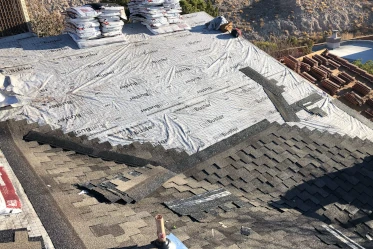 If you are in the process of building a new home, chances are you are looking for a roofing contractor to help you finish and protect the home. Our team is the perfect choice we specialize in complete roofing installation for new construction projects, using the best products in the market from GAF Roofing. If you are looking for an expert roofing contractor in El Paso look no further. Contact our experts today for more information.
Contact Us
If you are interested in working with A&M Home Services of El Paso, or have any other inquiries about our company and roof installation process, please give us a call at 915-342-2000 or fill out our online contact form and one of our experienced sales associates will promptly reach out to you to answer all questions and concerns.