Professional Roof Replacement – El Paso TX
Let's face it, the heat that El Paso, Texas residents endure can do some serious damage to your roof. If this issue is not confronted, the roof is susceptible to thermal shock, warping, and discoloration among other common problems.
We use top of line GAF Advanced Protection Technology asphalt shingles that will ensure it will be the only replacement you will ever need. If your roofing material is damaged or if the time must come to replace your roof, consider choosing A&M Home Services for your next project.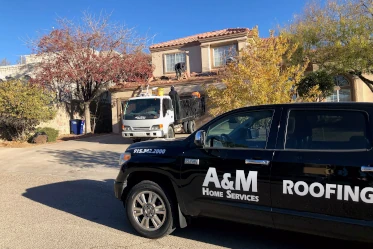 Replacing Your Roof
Considering replacing the entire roof is an excellent idea and a smart investment for the integrity of your home. If a roof is properly replaced, it will provide adequate internal temperatures in your home as well as conserve energy and prevent water damage. As a result, more hard-earned money will have to be spent in order to regulate those problems.
When Should You Consider Roof Replacement?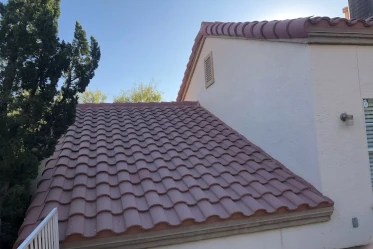 Late summer and fall are the best seasons to have your roof replaced. This is because they offer long daylight hours as well as milder temperatures, which means that your roof can be replaced quickly without any delays. However, there are other times when you should consider having your roof replaced.
Our team knows that there are a variety of issues that can indicate that it is time to replace your roof. These can include the age of the roof, when you are missing or have broken shingles, if there is damage to your roof, or if your roof is sagging. Most roofs that are installed now can last up to 20 years with regular maintenance and repairs. If your roof is approaching the 20-year mark, you should have an expert roofing contractor out to inspect the roof. In some cases depending on the wear and tear as well as any maintenance preformed your roof could need replacement.
Why you should leave roof replacement to the pros
When it comes to replacing your roof, professional contractors like our team at A&M Roofing El Paso should do the work. Taking advantage of professionally trained labor makes for a quicker job and less time with your home exposed to the element. Get in touch today to get a quote on roof replacement for your home or business in El Paso.
Contact Us
If you are interested in working with A&M Home Services of El Paso, or have any other inquiries about our company and roof replacement process, please give us a call at 915-342-2000 or fill out our online contact form and one of our experienced sales associates will promptly reach out to you to answer all questions and concerns.