A&M Gutter Services
Our team at A&M Home Services will be able to provide you with the gutter services that you need. This includes gutter installation as well as downspout installation.
Gutter Installation
A&M Home Services offers gutter installation in several variations of materials and designs. We will install a seamless gutter system that will protect your home from rain water and keep the foundation of your home dry.
Downspouts
A properly installed downspout will funnel water from the top of your roof into the ground below, which will prevent your gutters from overflowing. Downspouts are installed along the corners of your residence, and will push water away from your foundation.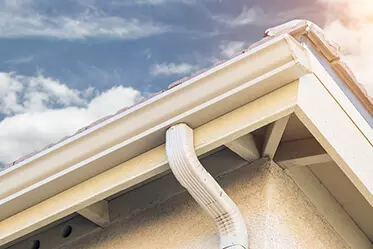 Contact Us
If you are interested in working with A&M Home Services of El Paso, or have any other inquiries about our company and gutter installation services, please give us a call at 915-342-2000 or fill out our online contact form and one of our experienced sales associates will promptly reach out to you to answer all questions and concerns.