Professional Commercial Roofing Contractors In El Paso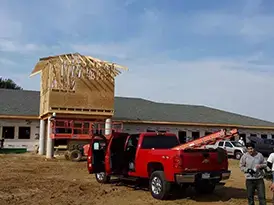 Roof replacement or even installation of a new roof for a commercial building is not as simple as adding shingles to the roof. Often times most commercial buildings have specialty flat roof designs that cover a wide flat roofing area while ensuring the water is properly shed from the building. For commercial roofs no two are the same, each requires special considerations for rooftop HVAC units, roof slope, roof size, and the level of insulation needed.
Dealing with tenants on roofing issues can be a hassle. Our team takes some of the trouble out of the process by providing free roof consultations for businesses that need commercial roofing replacement or installation. We have the experience you need as professional roofing contractors to provide you with the roofing services you need.
Why You May Need Commercial Roof Replacement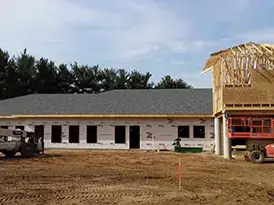 Commercial roofs are designed to be strong and to withstand wind, storms, and hail damage. However, even the strongest roof can be damaged in a storm. If you have developed leaks in the roof of your commercial property contact our experts. We can help identify the cause of the leak as well as provide you with an estimate on repair and replacement if needed.
Contact Our Team For Commercial Roofing In El Paso
Whether you need a whole new roof, are developing a new commercial building, or just have minor leaks no job is too small or too large for our team at A&M Roofing El Paso. We can provide you with an inspection and free estimate for commercial roof replacement. Fill out our online contact form, or call our experts at 915-342-2000 to schedule a roofing inspection.